"Unveiling Elegance: The Art and Influence of Versace Logo Design on Fashion"
---
Unveiling Elegance: The Versace Logo Design's Art and Influence on Fashion
If you are a fashion enthusiast, you probably recognize the iconic Versace logo right away. With its bold and alluring design, the Versace logo has become synonymous with elegance and luxury in the world of high fashion. In this article, we will delve into the art behind the Versace logo design and its significant influence on the fashion industry.
The Versace logo, created by the legendary Italian fashion designer Gianni Versace, is a masterpiece in itself. Symbolizing power, beauty, and extravagance, the logo showcases a mythical creature, the head of a Medusa with a crown of intricate details. The Medusa, a character from Greek mythology, embodies the essence of Versace fashion: boldness, confidence, and allure.
Versace's logo design represents the brand's commitment to pushing boundaries, taking risks, and embracing individuality. It perfectly encapsulates the brand's ethos and has become a recognizable symbol worldwide, representing the pinnacle of luxury fashion.
Not only does the Versace logo design depict elegance and exclusivity, but it also exudes a sense of timelessness. The intricate details and impeccable craftsmanship showcased in the logo are a testament to the brand's dedication to quality and refinement. From the choice of colors to the placement of each element, every aspect of the logo is meticulously designed to create a harmonious and visually striking image.
The influence of the Versace logo design on the fashion industry cannot be overstated. Over the years, it has become an aspirational symbol for fashion enthusiasts and celebrities alike, further cementing Versace's position as a global fashion powerhouse.
The brand's logo is not only featured prominently on its clothing and accessories but also serves as a statement piece on the red carpet and in high-profile events. Celebrities such as Jennifer Lopez, Lady Gaga, and Madonna have been seen proudly donning Versace garments adorned with the iconic Medusa symbol, making it a fashion trend in its own right.
Thanks to its strong association with the Versace brand, the logo has also found its way into popular culture, influencing other industries such as music, film, and art. Its allure and recognition power make it a highly sought-after feature in collaborations and endorsements.
In conclusion, the Versace logo design is a work of art that transcends its function as a mere symbol. With its impeccable attention to detail, boldness, and sense of elegance, the logo has become a powerful representation of the Versace brand and its influence on the world of fashion. Whether worn proudly by celebrities or seen on iconic fashion runways, the Versace logo continues to captivate and inspire, solidifying its place in history as a true emblem of luxury and elegance.
To find out more about the world of fashion and its iconic designs, visit bellamandaphoto.com. With a passion for capturing elegance through photography, Bellamanda Photo brings you the latest news, trends, and insights from the world of fashion. Explore the endless possibilities of elegance and style on bellamandaphoto.com.
Versace Green Hoodie Unisex Hoodie Luxury Brand
Versace Green Hoodie Unisex Hoodie Luxury Brand https://t.co/kmZsNH2Gpi

— Dengzone (@Dengzone1) November 17, 2023
---
Versace Golden Red Logo Luxury Unisex Hoodie Trending 2023 Perfect Luxury Brand Outfit For Men And Women
Versace Golden Red Logo Luxury Unisex Hoodie Trending 2023 Perfect Luxury Brand Outfit For Men And Women https://t.co/Kg9MjgS2hH

— Dengzone (@Dengzone1) November 17, 2023
---
Versace Golden Black Luxury Unisex Premium Hoodie For Men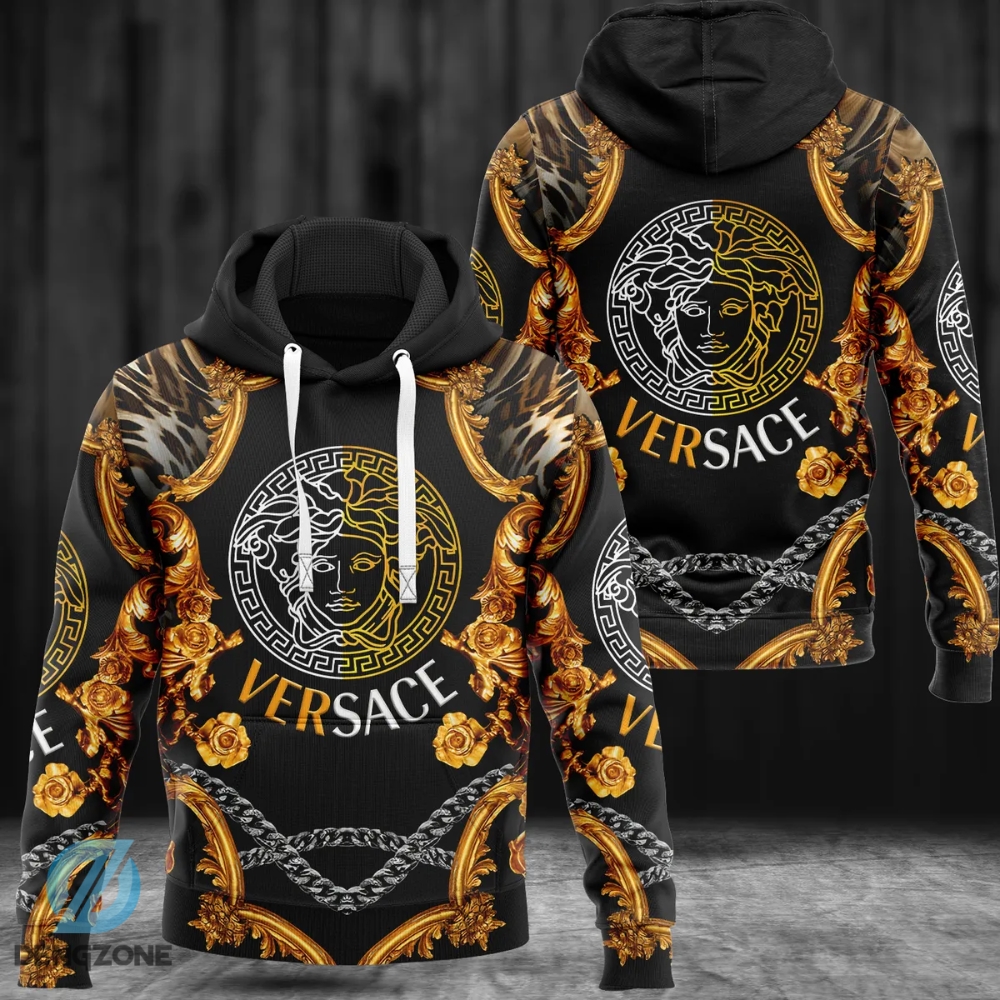 Versace Golden Black Luxury Unisex Premium Hoodie For Men https://t.co/pO41tBuHeo

— Dengzone (@Dengzone1) November 17, 2023
---
Gianni Versace Unisex Red Gold Hoodie Highend Brand Clothing For Both Men And Women
Gianni Versace Unisex Red Gold Hoodie Highend Brand Clothing For Both Men And Women https://t.co/OdtrWJQWc6

— Dengzone (@Dengzone1) November 17, 2023
---
Gianni Versace Flower Unisex Hoodie For Men Women Luxury Brand
Gianni Versace Flower Unisex Hoodie For Men Women Luxury Brand https://t.co/kxXFjkPF2I

— Dengzone (@Dengzone1) November 17, 2023

Link blog: Blog
From: bellamandaphoto.com
"The Art and Influence of Versace Logo Design on Fashion" https://t.co/MMuSlQVj0M

— Bellamandaphoto T shirt (@Bellamandaphoto) November 17, 2023